An oasis next to the city
Just a few kilometers from the city center, on the foothills of mount Hymettus at Mesogeia, a heaven awaits children, parents, families and friends. OASIS Park, surrounded by the natural beauty and harmony of the Attica landscape, is an event place with multiple activities, games, and creative entertainment. It is a source of happiness, well- being and a way to connect with nature.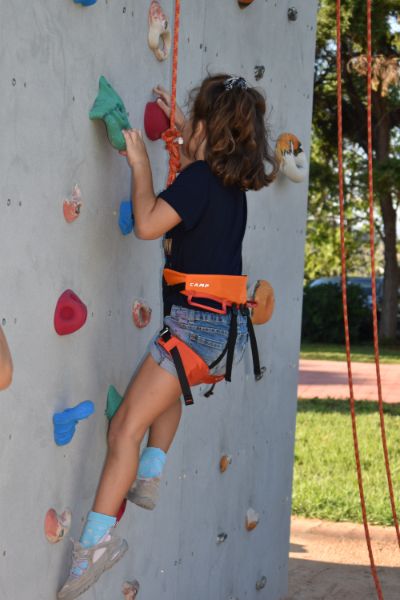 From the moment you arrive, you feel welcome and what was meant to be a short escape is transformed into a great experience for all. With the trust and knowledge offered by our specialized team, children take part in original and varied combinations of activities in Oasis Park.
The amphitheatric view of the facilities gives our guests the opportunity to enjoy our canteen's tasty options while watching their children take part in all activities.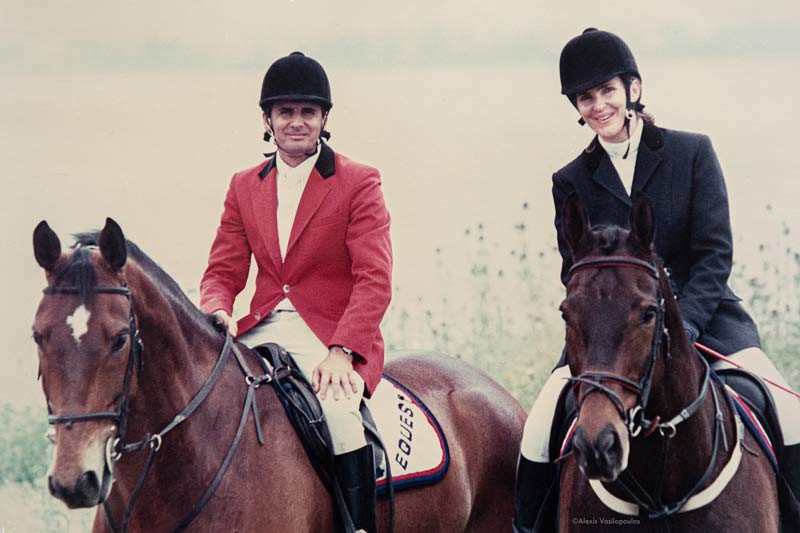 How it all started…
At the start of the 1970s, a young couple, Eleni and Dimitris Lampadarios, full of dreams, a desire to create, and with love for life, animals and nature, transformed a forgotten 12 acre vineyard on the base of mount Hymettus into a beautiful and fertile farm that became their home where they, their family and friends lived many beautiful moments.
Their participation in competitive horse-riding led to the creation of an innovative facility, ahead of its time, where their champion-horses were treated with daily love and care.
Their son, Stefanos, loved the farm and father now of two young boys, gives a new life as Oasis Activity Farm Park.
Vegetable gardens along with a variety of trees have offered their fruits over the years while the rest of the plants have decorated the land and with their colors and scents have created the beautiful character it has to this day.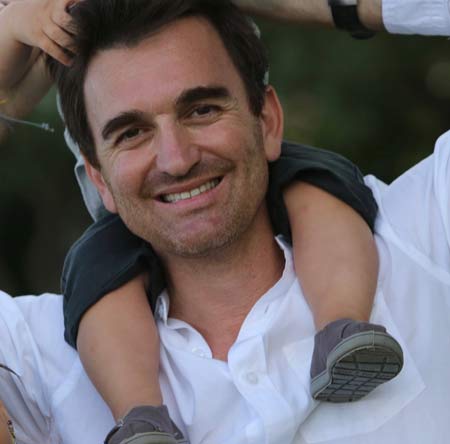 Founder
Stefanos Lampadarios was born and raised in the countryside, studied European and Greek Law and worked as a lawyer and legal advisor for environmental and agro-tourism issues. He chose to live on the family's estate and create his own farm as he wanted to be in contact with the land and animals he always took care of. Inspired by nature and the people around him, he took an interest in traditional musical instruments and culture. His passion for activities in nature has followed him throughout his life and has made sports such as horse-riding, rock-climbing, mountain biking, paragliding, windsurfing and kayaking his lifestyle. Today, a father of two boys, he has created Oasis Activity Farm Park in order to offer children the opportunity to benefit from nature by learning skills and values that will better their quality of life by providing harmony, meaning and happiness to it.
Our philosophy
We wish to create a park which will become a family destination for action, games, expression and happiness, a place where you can make friends, familiarize yourselves with nature and animals and live rewarding experiences.
We encourage and inspire our young friends to explore and improve their physical abilities, express themselves through art and creativity, love and care for animals and make choices towards a healthy and harmonious lifestyle.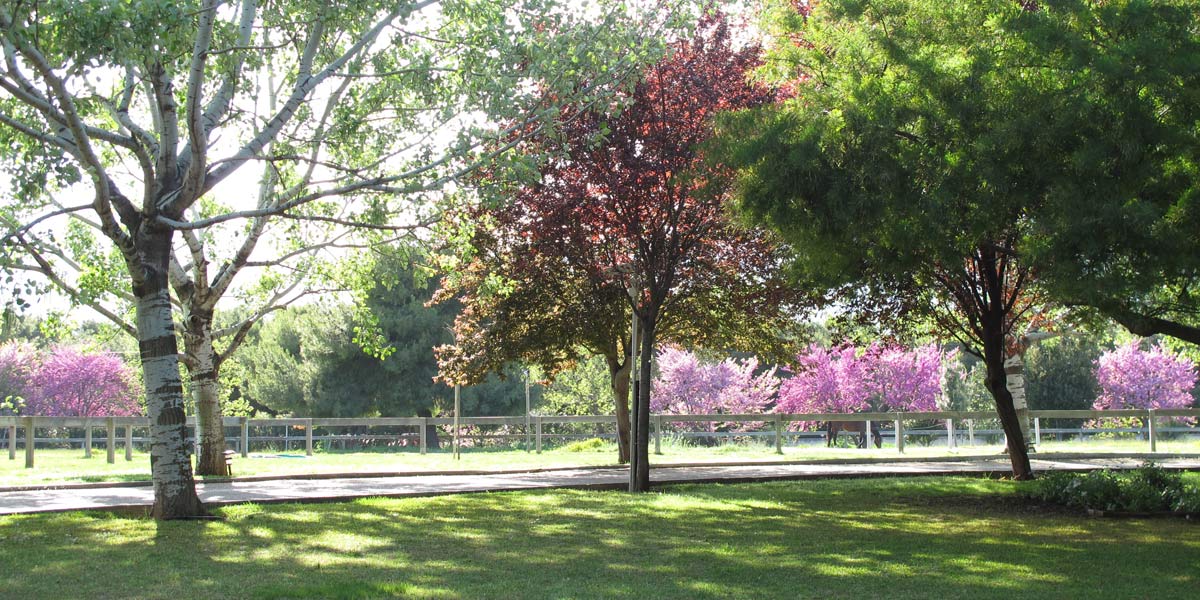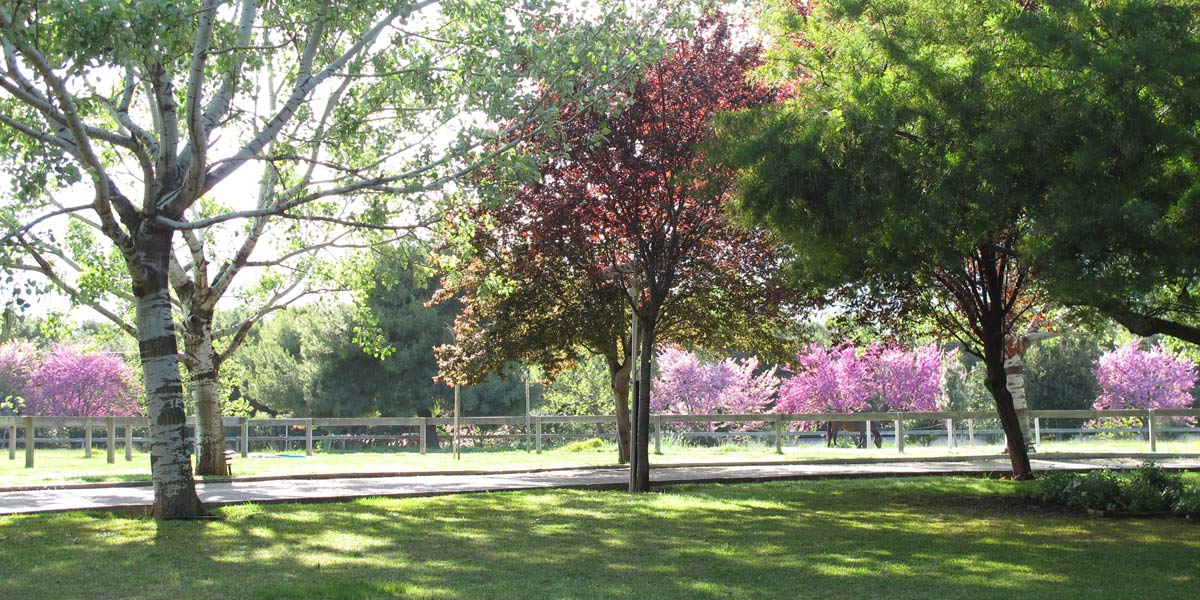 Our team respects the personal needs of each child, taking into account their individual pace and ability.
We strongly encourage the development of communication skills and independent thinking.
Oasis Park's activities are always formed in accordance with the seasons alteration, offering the appropriate conditions for creativity and outdoor fun.
The focus of our park is to advocate principles such as the reduction of our ecological footprint, love for animals, a healthy diet, cooperation, good sportsmanship and respect for rules.
Reduction of ecological footprint
At Oasis Park, we are making conscious efforts to decrease our single use plastic as well as implement recycling and composting.
We inform and educate children about environmental issues through specified screenings, crafts, activities, storytelling and games.
COLLABORATORS
Communication and Financial Director
Anna Liakatou is an Economist and Internationalist. She studied at the Athens University of Economics and Business in the Department of International & European Economic Studies and carried on to do her postgraduate studies at Panteion University in the department of International & European Studies with focus on Environmental Governance & Sustainable Development. Anna loves exercising and sports and is an avid winter swimmer. She has a particular weakness for animals and the natural environment and her authentic connection to children stands out. Her heartfelt participation in Oasis Park as the Financial Director is based on her belief that a person's relationship with nature and exercise determines to a great extent their happiness and growth.
Special Activities Advisor
Giannis Aligiannis has acquired diplomas on hiking, climbing, first aid and mountaineering skiing. He has organized and maintained, to this day, climbing fields all over Greece and has set the basis for mountain climbing in our country.
As an instructor, he has been in charge of EOS Athinon and has been voted as a member of mountaineering technical committee. He has been instructing outdoor and competitive climbing since 1980 till this day and has been named Greek champion three times. Giannis Aligiannis's main occupation is the construction of climbing walls, techniques for working from heights (suspension constructions- rigging etc), training in climbing and the production of height-themed activities.