With our facilities and modern, up to date, equipment, we offer children the opportunity to exercise, have fun and find ways to overcome challenges.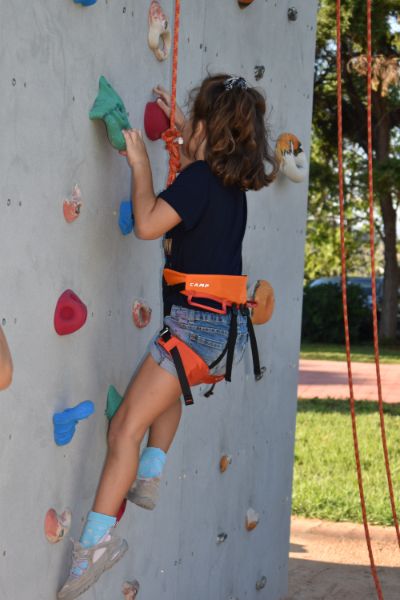 Under the direction and supervision of our trained personnel, kids climb up the climbing wall, fly with the flying fox and are challenged in the adventure park, channeling their energy in a substantial and creative way!
Goals of the "Action & Adventure" program:
Improvement of overall physical condition and stamina.
Enhancement of body coordination, flexibility and concentration.
Boosting of confidence.
Adoption of long-lasting habits that will maintain their connection to nature.