Most of us have associated our childhood with bicycle rides that gave us the feeling of independence and freedom. In Oasis Park, children can experience adventure and fun while familiarizing themselves with cycling overall.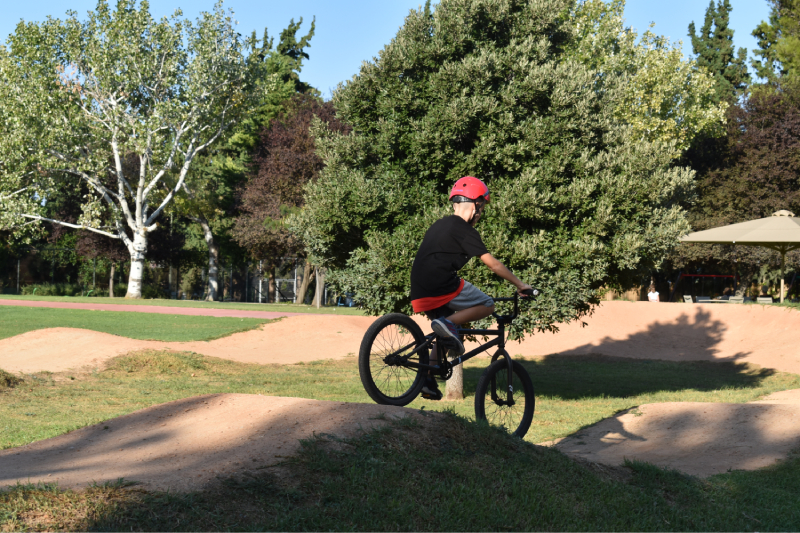 With our specially designed dirt course (pump track), our circular, 215meter, course that runs around the park and the tracks in the neighboring forest, the fun never ends. With the appropriate directions of the coach, the right equipment and respect to safety rules, our cycling program encourages children to learn, practice in different experience levels and have fun.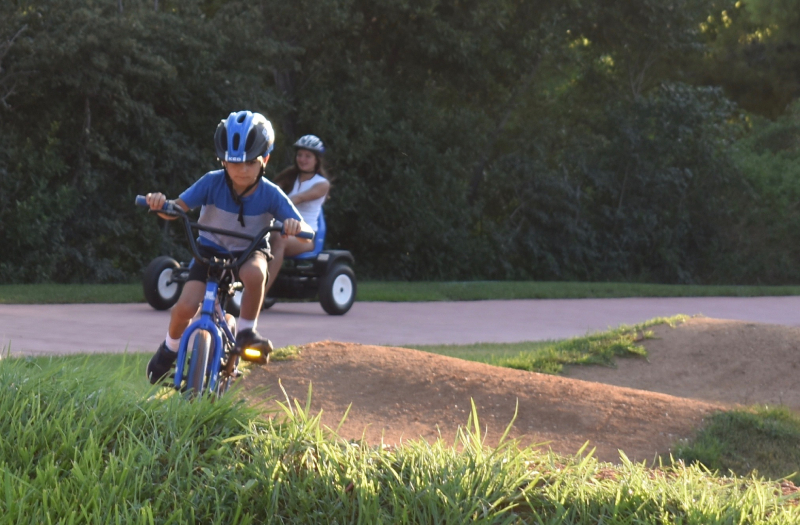 Through cycling, children benefit by strengthening their bodies, minds and souls and:
Work on trusting themselves and their abilities.
Learn to control their speed and momentum.
Improve their mood.
Become better prepared for the sports of road cycling and mountain biking.
Improve their awareness and actions/attitude towards the environment.
Acquire basic mechanical knowledge on bicycles and pedal-karts.